Arboleda Review: A Perfect Blend of Ambiance, Food, and Drinks
Matty Thomas
September 25, 2023
Restaurant Reviews
Pricing: $$$
Ambiance: Fine dining establishment, dress to impress
Food: Mediterranean, like Hummus, Meats, Pasta
Drinks: Craft Cocktails, Spirits
When you stumble upon a restaurant that captivates your senses with its ambiance, tantalizes your taste buds with delectable dishes, and offers a wide array of enticing drinks, you know you've found something special. Arboleda, nestled in the heart of Scottsdale, is a hidden gem that effortlessly balances exquisite decor, mouthwatering cuisine, and an impressive drink selection. With an overall rating of 4.3, it's time to delve into what makes Arboleda a must-visit dining destination.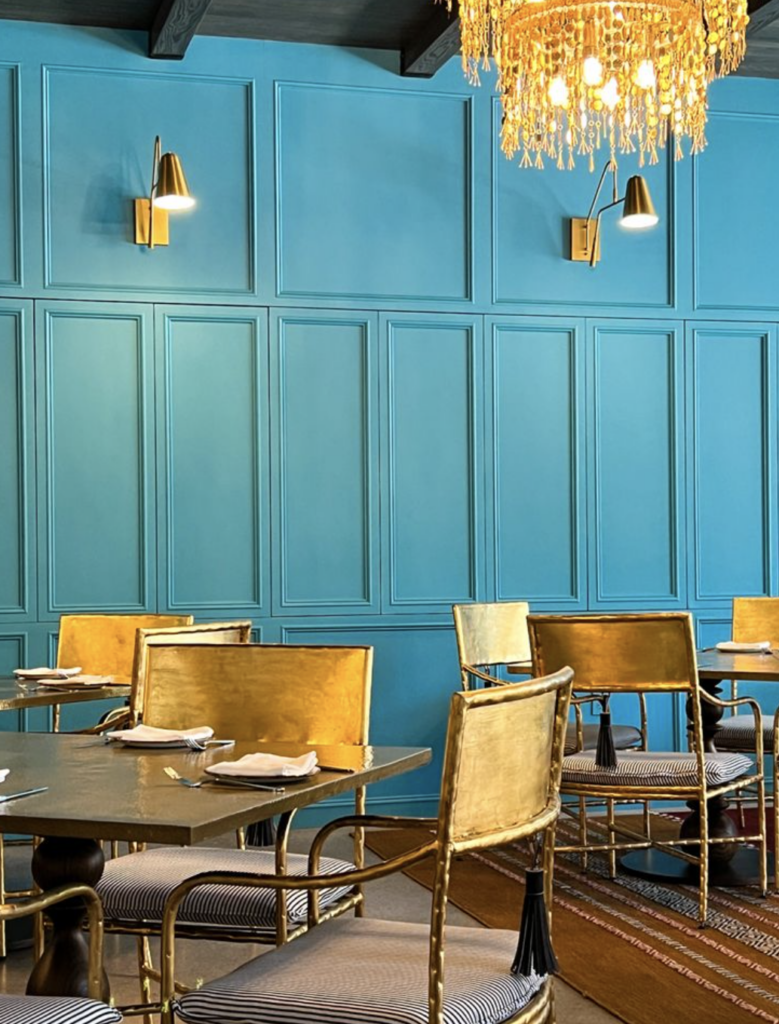 Ambiance (4/5): Arboleda welcomes you with open arms, offering a vibrant and cozy ambiance that makes you feel right at home. During our visit for a midweek lunch, the restaurant exuded a quiet and comfortable charm. The colorful decor, warm lighting, and inviting atmosphere set the stage for an enjoyable meal. I can only imagine that on busier evenings, Arboleda comes alive with a lively and energetic vibe, making it the perfect spot for drinks, dinner, and even brunch. The rounded ceilings add a touch of historic elegance, and the indoor trees bring a touch of nature indoors.
Food (4.5/5): Arboleda's menu is a culinary journey waiting to be explored. We started with the pork and cavatelli, a dish that was both fatty and flavorful, leaving us craving for more. The restaurant prides itself on offering unique and tasty dishes, and it certainly delivered. The Charred Octopus, Gambas Shrimp, Squid Ink Fettuccine, Olive Spheres, salmon, Spicy Lobster Spaghetti, and Carbonara were all exceptional. Each dish showcased the chef's expertise in seasoning and cooking, and every bite was a delight. Personally, I couldn't get enough of the croquetas de jamón iberico and the butternut squash ravioli.
Drinks (4.5/5): Arboleda doesn't disappoint when it comes to libations. Their spirit choices are impeccable, and their playful cocktail menu is a true crowd-pleaser. The Old Fashioned, chosen for dessert, exemplified their commitment to a whiskey-forward and classic approach. It was the perfect ending to an already fantastic meal.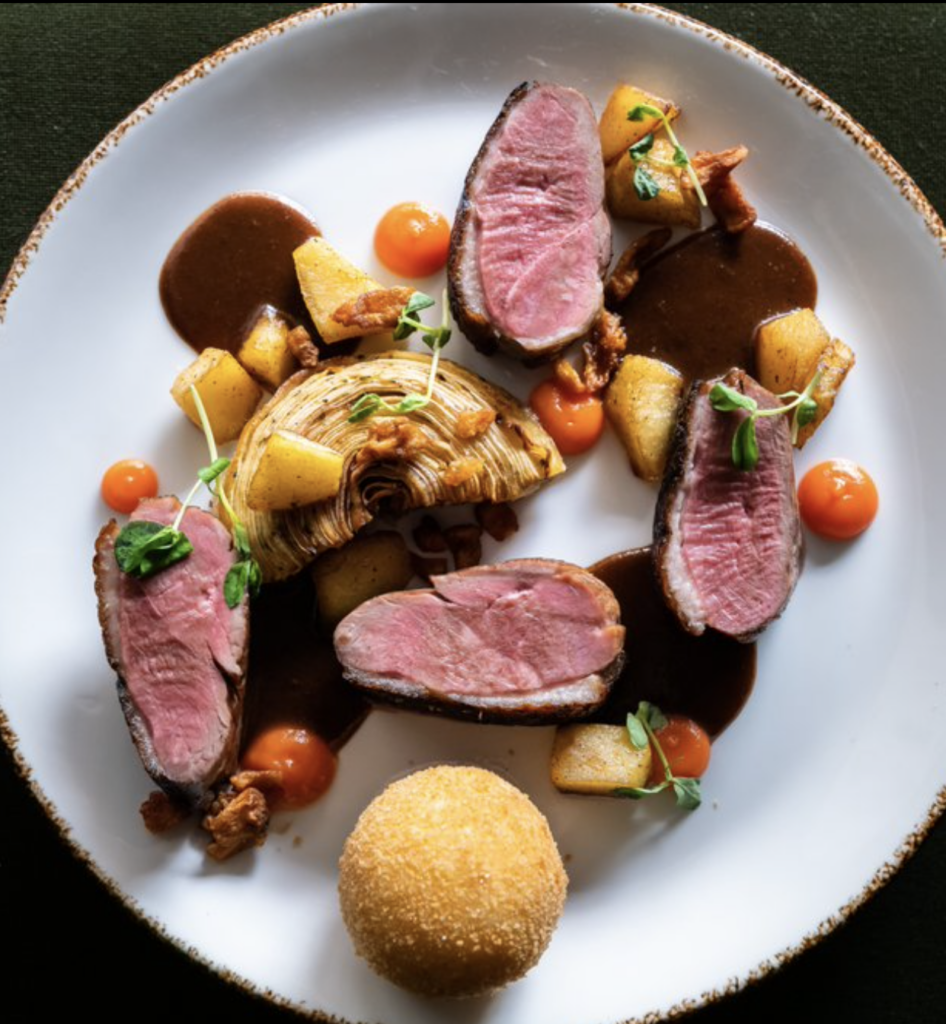 Price Range: For a restaurant of this caliber, the prices are quite reasonable. Starters range from $10 to $16, while main courses are priced between $20 and $40. Cocktails are priced at $12 to $15, offering great value for the quality.
Service (5/5): The staff at Arboleda is undoubtedly one of its strongest assets. They are not only helpful and attentive but also genuinely fun, adding an extra layer of enjoyment to your dining experience. Their knowledge of the menu and willingness to make recommendations ensures that every guest has a memorable visit.
External Reviews: It's not just us who have fallen in love with Arboleda. A quick look at external reviews on Yelp, Google, and TripAdvisor confirms our sentiments. Customers across the board rave about the exceptional food, delightful ambiance, and top-notch service.
In Conclusion: Arboleda is a culinary haven that deserves to be on every food lover's radar. It seamlessly blends a welcoming ambiance, mouthwatering cuisine, and an outstanding drink selection, creating an experience that's hard to forget. Whether you're celebrating a special occasion or simply looking for a memorable dining experience, Arboleda is the place to be.
Address: 15345 N Scottsdale Rd Ste K1-100 Scottsdale, AZ 85254
Phone: (602) 903-4296
Website: https://arboledaaz.com/menu-dinner/
Menu: https://arboledaaz.com/about-us/
So, what are you waiting for? Plan your visit to Arboleda, and prepare to be amazed by a dining experience that hits all the right notes. Don't miss out on this culinary paradise!
---
Matty Thomas
September 25, 2023
Restaurant Reviews