Trendy Restaurants in Scottsdale Right Now
Editor
May 16, 2023
Dining, Scottsdale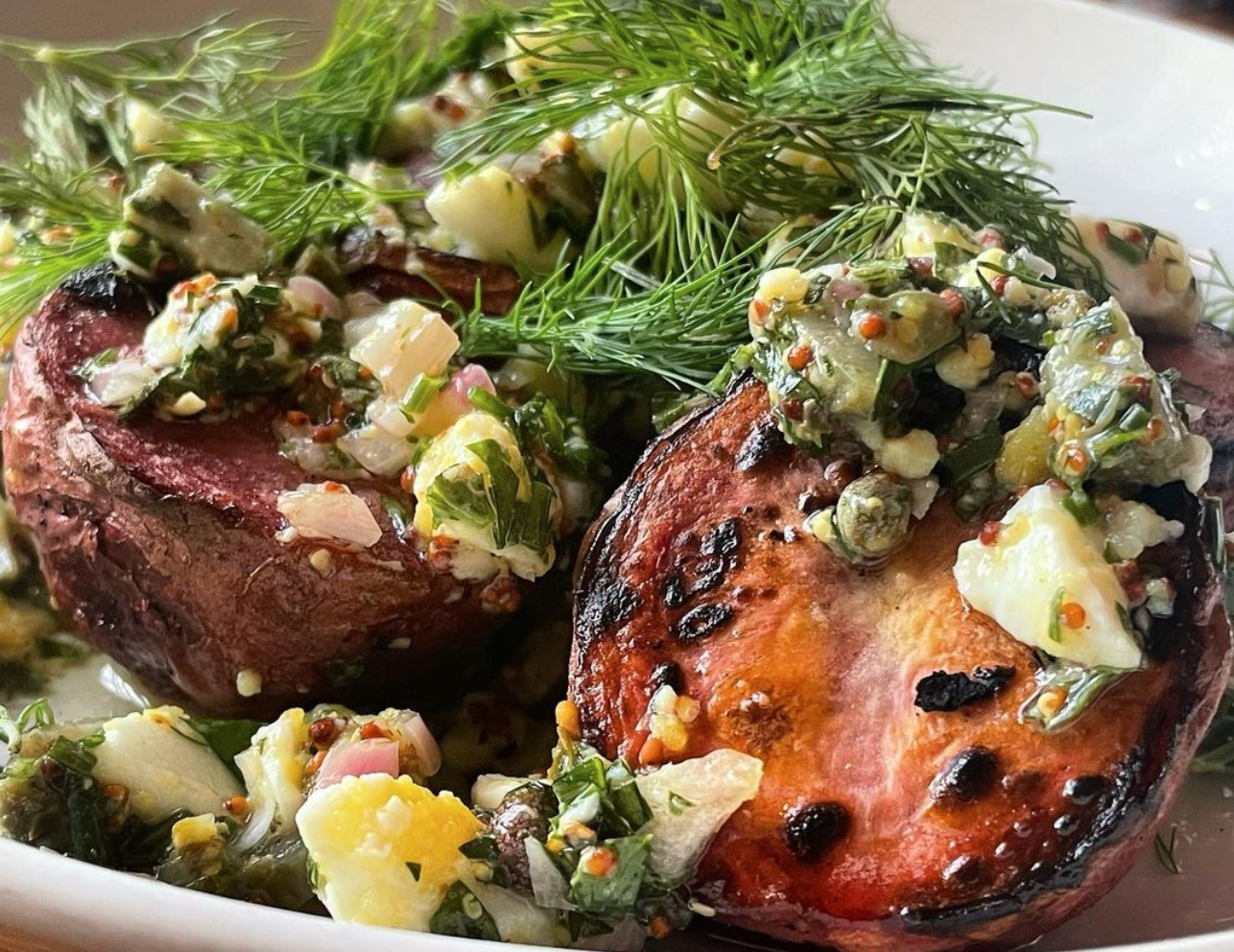 Scottsdale has become a foodie hub in the United States for Bachelorette parties, weddings, honeymoons, birthdays, girl vacays, and bro-golf trips. So it makes sense that there is no shortage of trendy restaurants throughout the Scottsdale area. For me, what makes a restaurant trendy is a mix of both innovative and delicious food and a memorable atmosphere.
These are my five top choices for trendy restaurants in Scottsdale for 2023: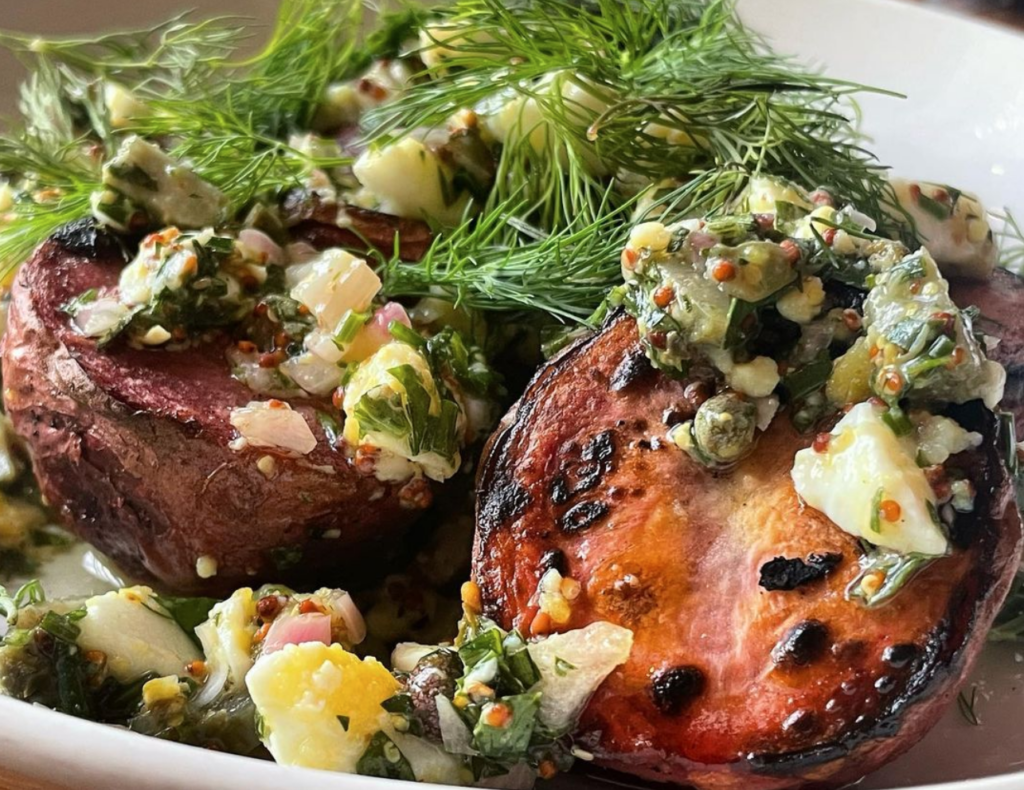 7125 East 5th Avenue, Suite 31
You absolutely have to plan your night out in Old Town around the intimate and stimulating experience that is FnB. Make sure you book your dinner reservations a couple of weeks in advance. FnB showcases an ever-changing menu featuring the best local ingredients. A special shout-out to their menu highlights; vegetables and wine. I mean squash with whipped goat cheese, dates, sage, and spiced pecans? Say less.
Now let's talk about wine. The FnB wine list has actually won awards. Their wine program focuses on 100+ Arizona-based wineries and winemakers. Their second, "Plan B", wine list features wines from all over the world, including California and Australia.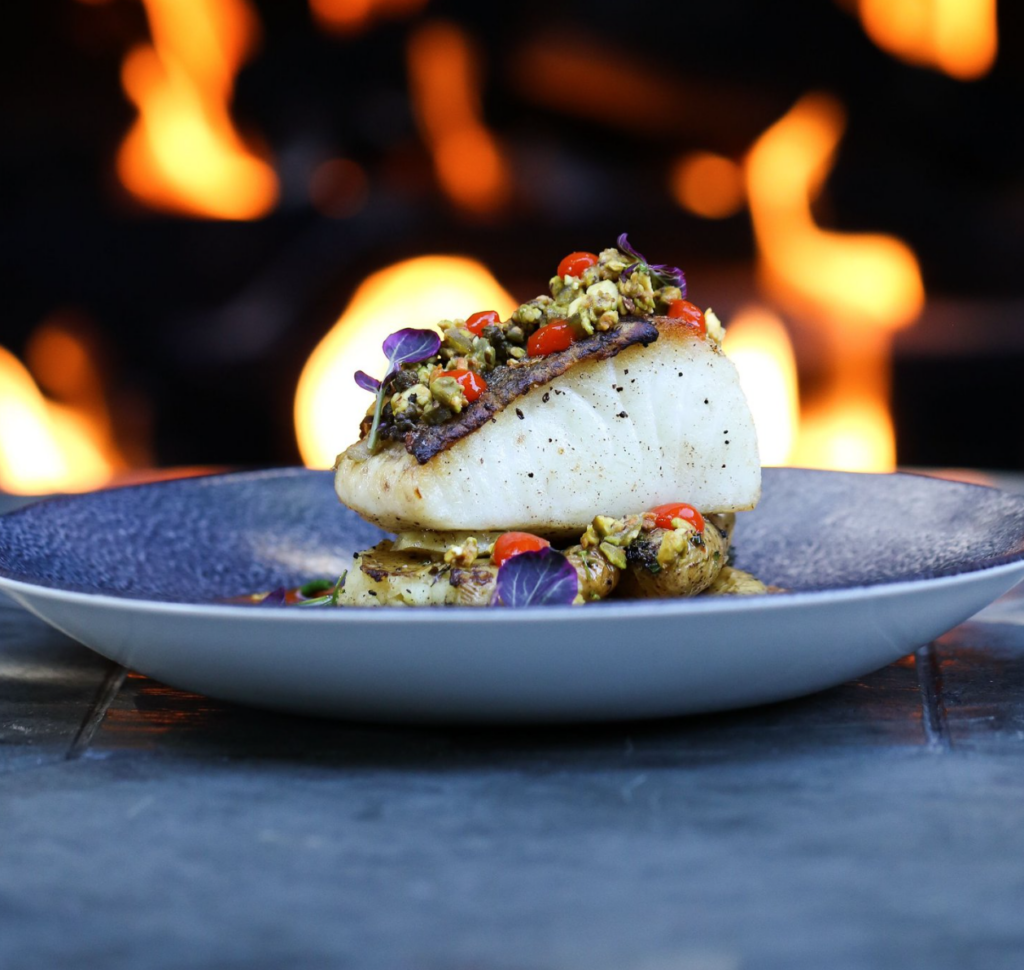 6936 East Main Street
A little white house with an idyllic white picket fence in Old Town Scottsdale might not seem like it houses one of the trendiest restaurants of 2022, but it does! The house was built in 1939 by the Mowry family and still has the original exterior. The dining room gives true Victorian vibes and the level of service makes this a fine-dining establishment.
The "Jerk Berkshire Pork Chop" seems to be the star of the show here with its smoked parsnip purée, crispy brussel sprouts, and cherry compote. They also have dry-aged steaks and my sweet tooth is tempted by the "Citrus Olive Oil Cake".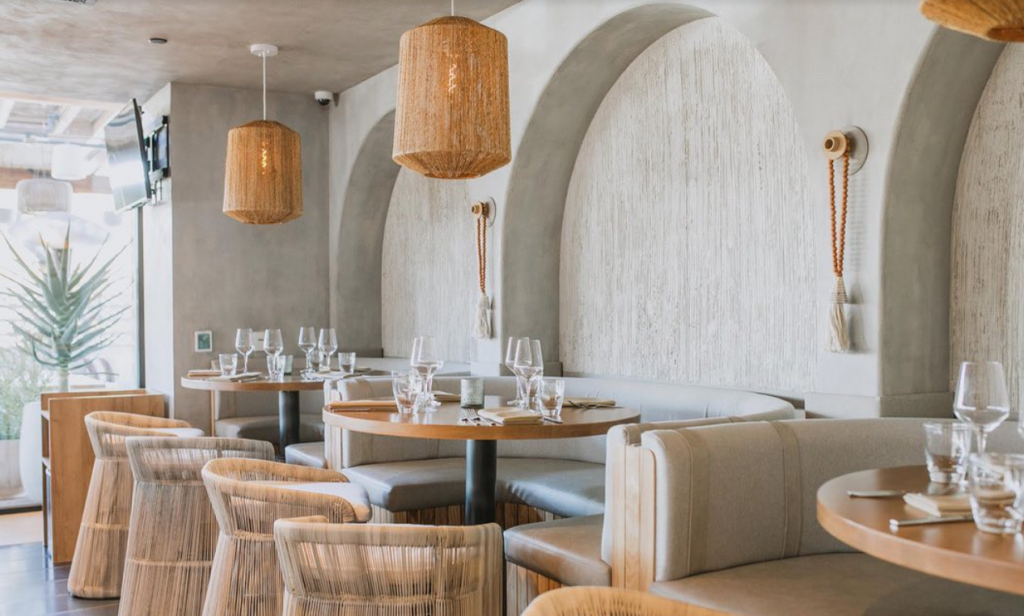 7501 E Camelback Road
Cala is an Instagram influencer's dream! This restaurant was named after a small street located in Mallorca "with the most impressive views of the Mediterranean Sea". Cala serves up a white, clean, and coastal aesthetic with Mediterranean flavors and influences. Everyone wants to be seen at Cala and the atmosphere is definitely the highlight here.
I recommend sticking with brunch, cocktails, and appetizers, or pool-side fare here. "The Purity Spritz" is a favorite and a floral cocktail with vodka, citrus, and prosecco. "The Flaming Saganaki" is a great shareable and features fried kasseri cheese with house-made focaccia and kalamata olives.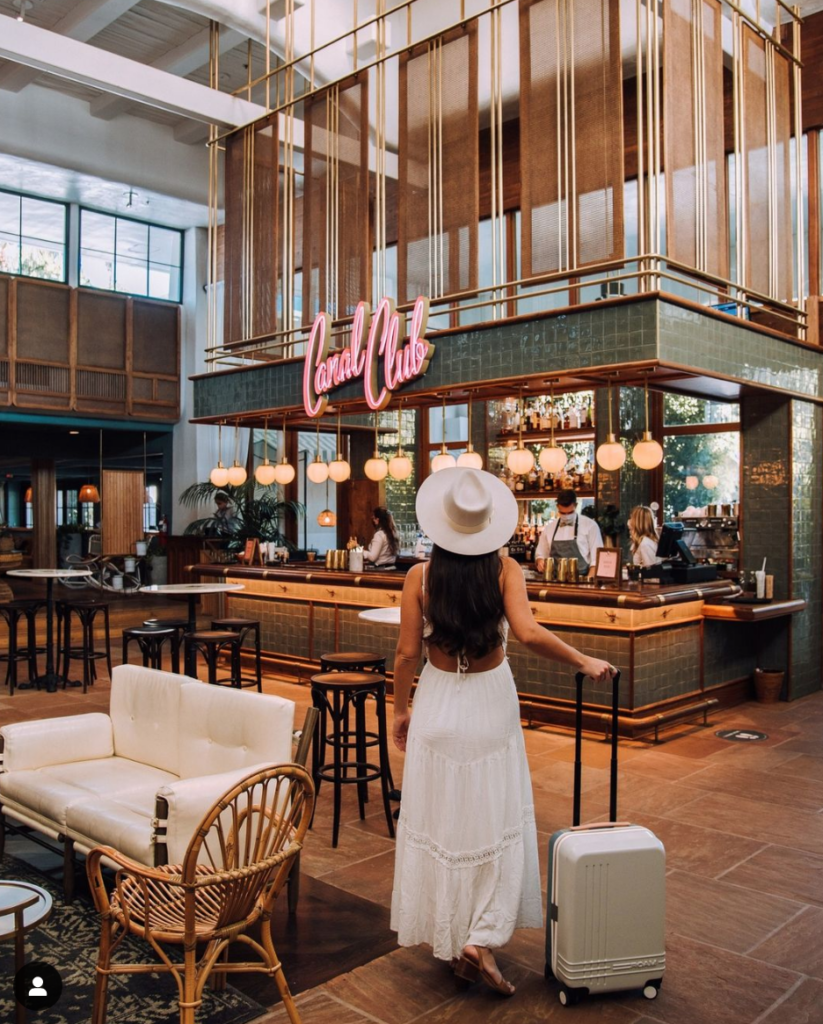 4925 N Scottsdale Road
The Canal Club is a vibe! The bright neon pink sign over the glass doors that lead to the pool area of The Scott resort will let you know you're in the place. It radiates elegant, Casablanca feels with the 1930's Havana decor, the Cuban-inspired food and drinks, and the slightly older crowd you find here.
Grab a signature cocktail like the "Salt River Society" with mezcal, amaro, lemon, and pineapple to feel both sweet and smokey. Stay sober with a heft Cubano or Pulled Chicken Torta as your main meal. And when you're finished, grab another cocktail and walk around the gardens and pool area. The Scott is a luxurious and aesthetically pleasing resort that will make you feel like you're in a 1930's romantic drama.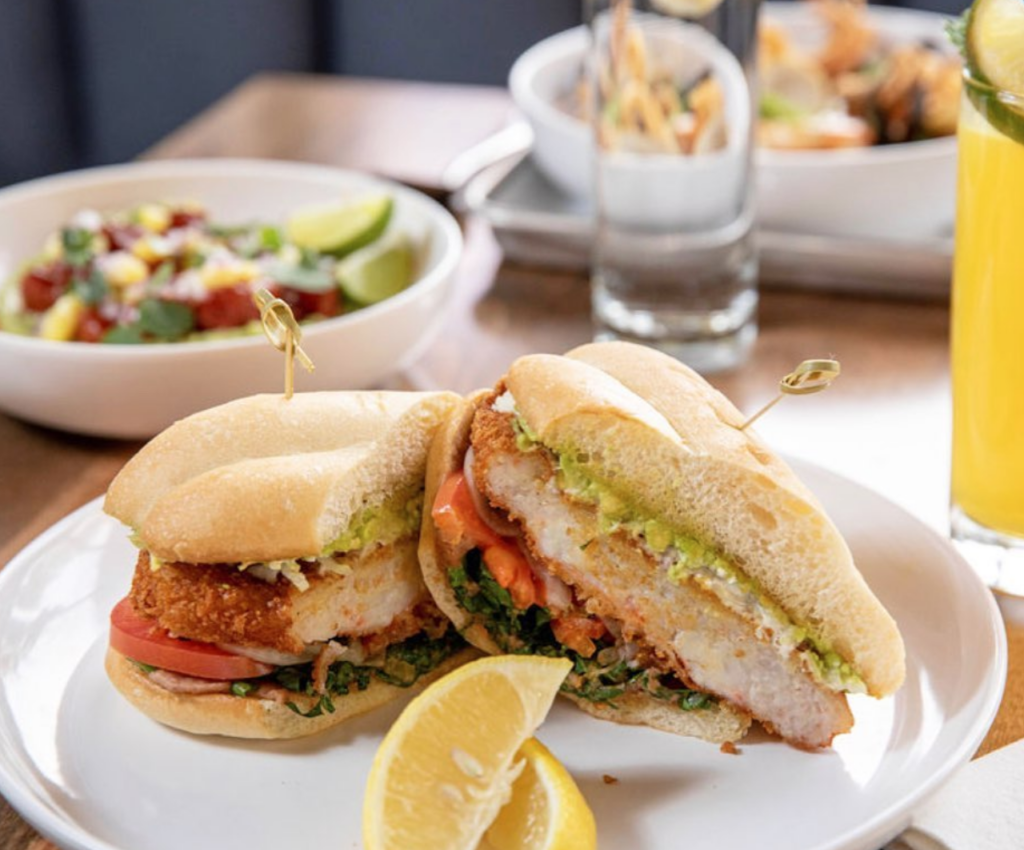 8015 E Roosevelt Street
My San Diego favorite has arrived in Scottsdale! When I say this is one of the best, most affordable, and cutest seafood shops ever – I mean it! I have been going to Chula Seafood in San Diego since I was a kid and still love it to this day. The fish is extremely fresh and the staff is over-the-top friendly. You can't go wrong with eating in or taking your food to go. No reservations required here.
Create your own Thai, Korean, or Hawaiian-style Poke bowl, or grab a fish sandwich with some fries. The Green Chile Tuna Melt is (for lack of a better word) FIRE. You can even buy oysters or fish by the pound to enjoy with your friends or family at home for the holiday season.
---
These trendy restaurants are more than just a temporary fad here in Scottsdale, I think all of the places above are here to stay, and for good reasons! 
---
Editor
May 16, 2023
Dining, Scottsdale