Essential Thai Restaurants in Scottsdale
Editor
February 8, 2023
Dining, Scottsdale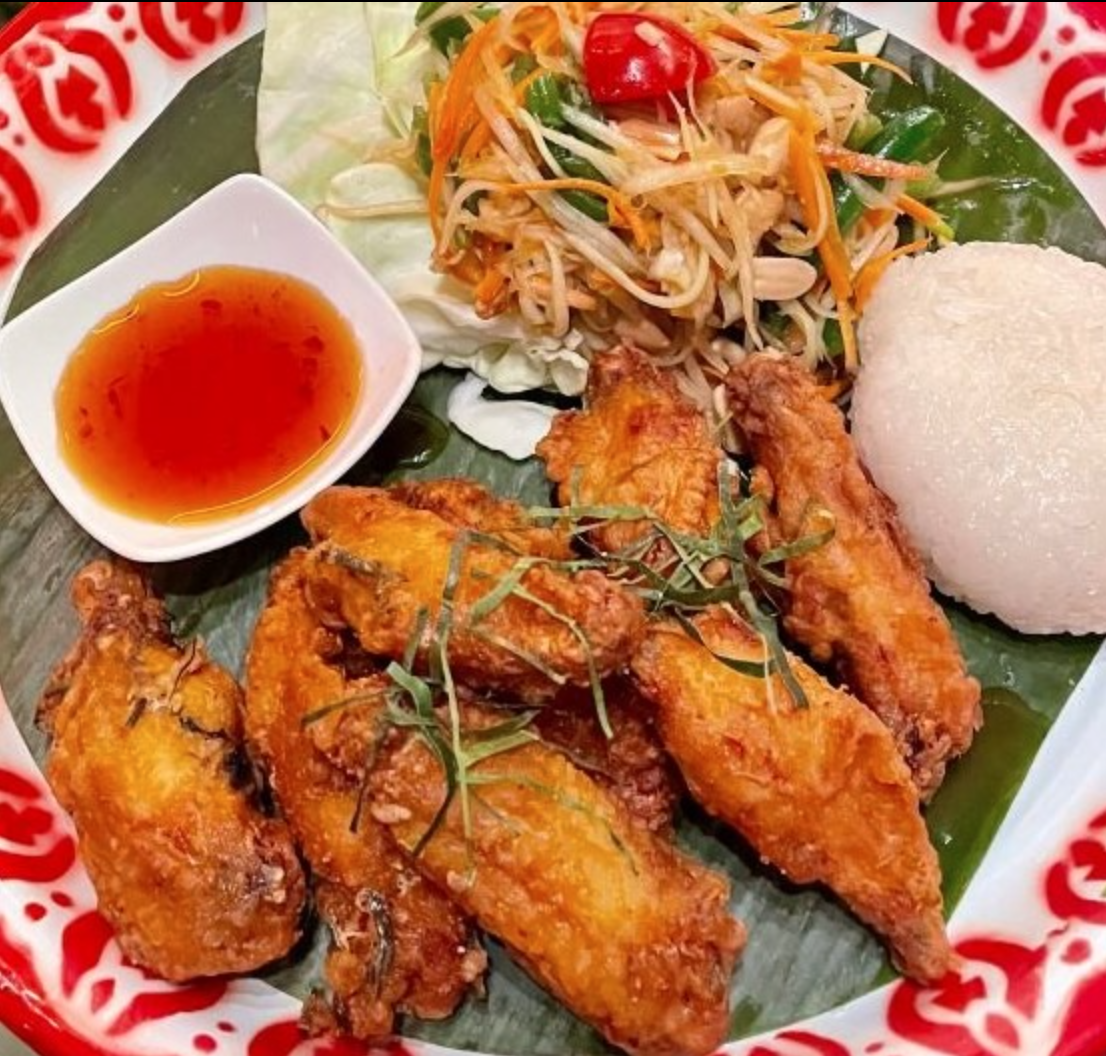 Who doesn't love Thai food for a date night out or for a solo evening in with your favorite furry companion – especially in this cold weather? With this list of Thai eateries throughout the Scottsdale area, you can't go wrong.
With the spots listed below, you will get all those sweet, sour, spicy, tangy, and savory flavors that will take you back to your backpacking days or introduce you to a wonderful new culture and world of food: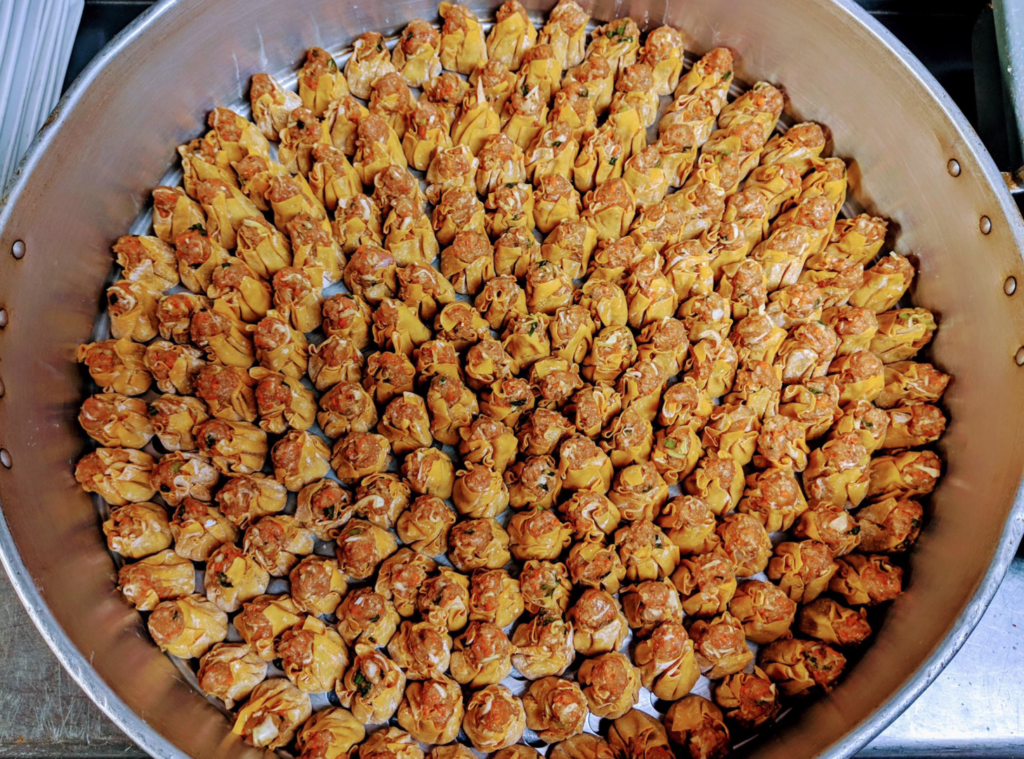 7131 E Main St
Malee's is a staple of Scottsdale with their elevated Thai cuisine. Their spices have even been imported all the way from Thailand and you can taste them with every bite. The Crab Rangoons and Fresh Summer Rolls are great ways to start off your meal to share with friends. For your main course, you have to try the "Evil Jungle Princess" – not just because the name is fun to say, but because the coconut cream sauce is a savory dream. They also feature a variety of curries, stir-fries, and fried rice dishes that are sure to impress. You can even take a Thai cooking class and learn to make your favorite entrees.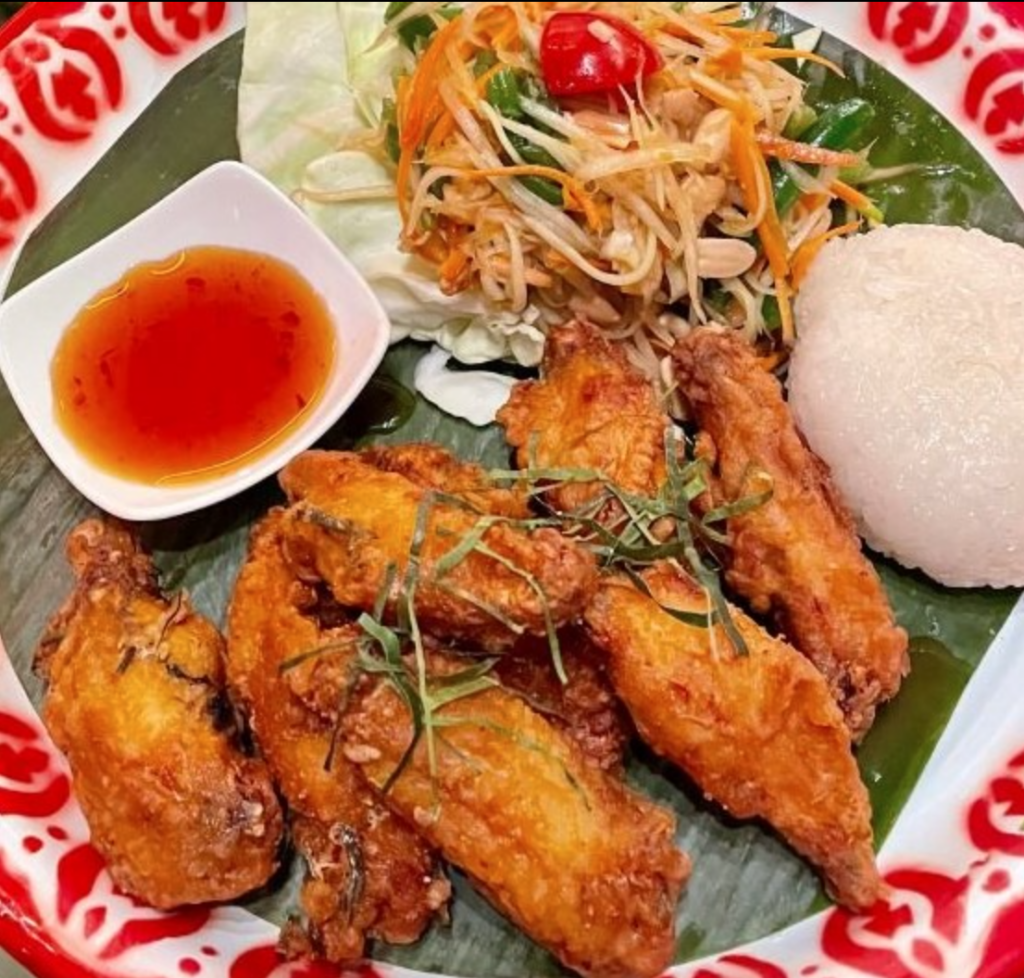 8787 N Scottsdale Rd
"Soi" means side streets or alleyways and according to this eatery those streets "form the essential lifeline that makes up the fabric of Bangkok City". Soi 4 models their menu after Bangkok with modern twists on traditional classics. You can't go wrong with the Gai Satay, which is chicken skewers and a peanut sauce to share with your party. I also recommend the Kieow Tod, which are shrimp and chicken dumplings with ginger sauce. I also wouldn't sleep in the Dtom Yum Goong Soup which is a spicy, yet sour soup made with prawns and mushrooms in a lemongrass soup.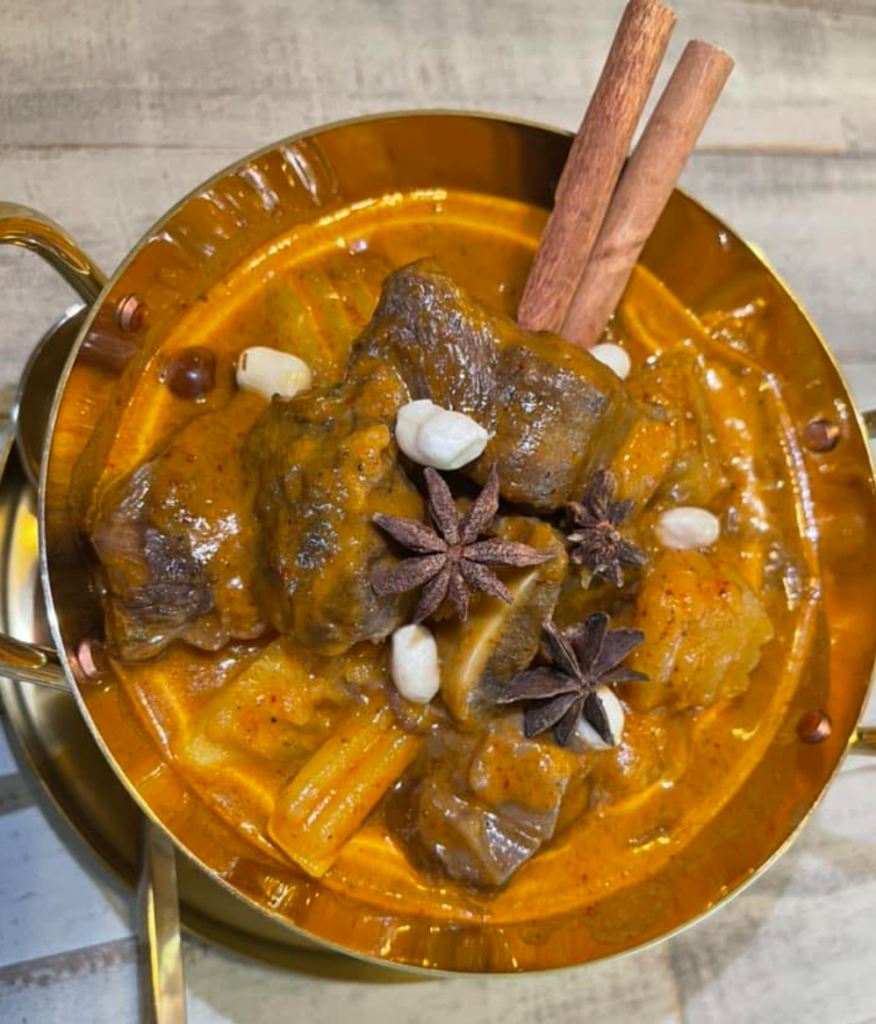 2765 N Scottsdale Rd Suite 107
This is a great and inexpensive option for Thai take-out to enjoy on the couch with your dog, cat, close friend, or significant other under a pile of fuzzy blankets. They have all the classics that pair with a great bottle of cheap Trader Joe's white wine. It's a bit chilly these days, so I would go for a coconut soup and avocado tempura. Both are like a warm, flavorful hug. Finish your meal off with some mango sticky rice, put on a bad rom-com, and go to bed early – sounds like the perfect Friday night to me.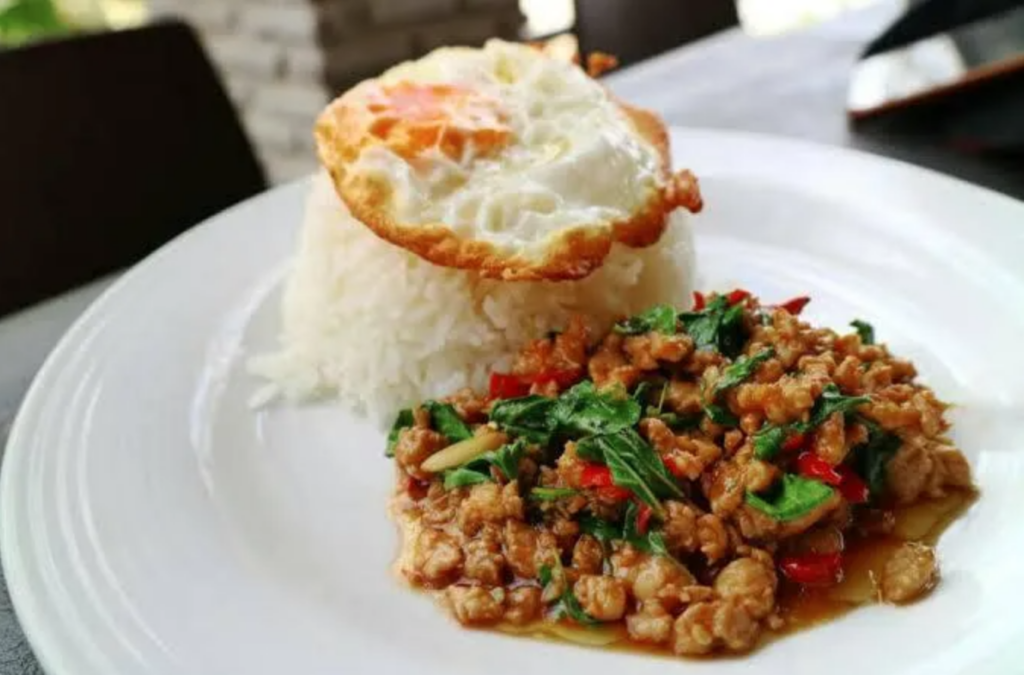 8989 E Vía Linda #101
Simply Thai makes ordering and eating Thai food as simple as their name suggests. They have some wonderful lunch specials that come with soup or salad. Again, they have all the basics like Pad Thai, Drunken Noodles, Thai Peanut Chicken, and Yellow Curry. But, I would step outside the box and try one of the House Specials. The Thai-style ribs and "Spicy Jungle" Red Curry sound extra enticing. They even have Singha beer directly from Thailand, which pairs well with just about any meal – super light and refreshing.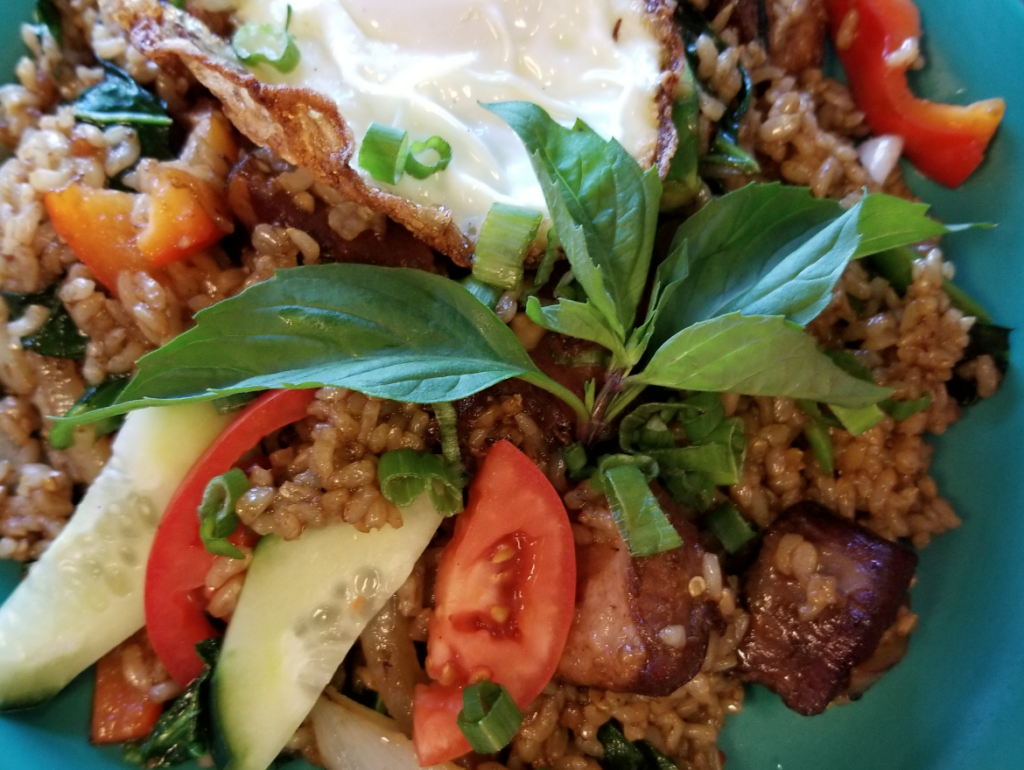 8880 E Vía Linda #104
Another great Thai take-out or delivery option for a cozy night in with someone special. The delivery fee can be a little pricey, but it will save you both time, energy, and gas. Their online menu is pretty simple and even comes with photos to make it easy for the Thai-cuisine novices. The Basil Fried Rice with Braised Pork Belly and the Sweet and Sour Coco Chicken are both equally delicious and unique choices to spice up your evening in. Pair it with a creamy Thai Tea and you've got a new take-out go-to!
---
Whether you're brand new to Thai cuisine or you are a professional Thai foodie, you can't go wrong with these choices in Scottsdale. Try 'em all and see which one is your favorite!
---
Editor
February 8, 2023
Dining, Scottsdale