Best Indian Restaurants in Scottsdale
Editor
April 11, 2023
Dining, Scottsdale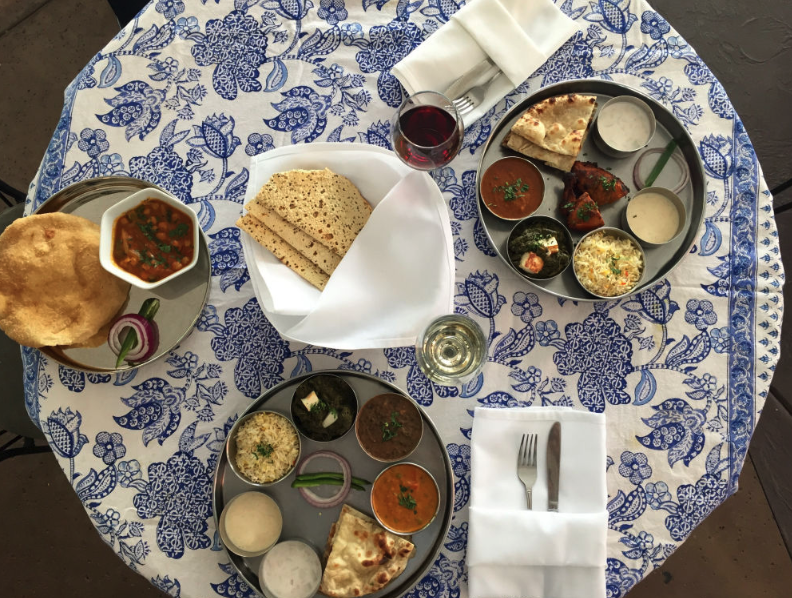 It is cold in Scottsdale! And my favorite meal for dinner when it's frosty outside is Indian food. The fragrant, earthy, and bold flavors that you find in every Indian dish are both warm and cozy. A good curry, Tandoori, or Biryani meal will leave you feeling full, satisfied, and with a strong taste in your mouth that you won't want to wash out with an after-dinner mint.
Here are my top choices for Indian food in the Scottsdale area: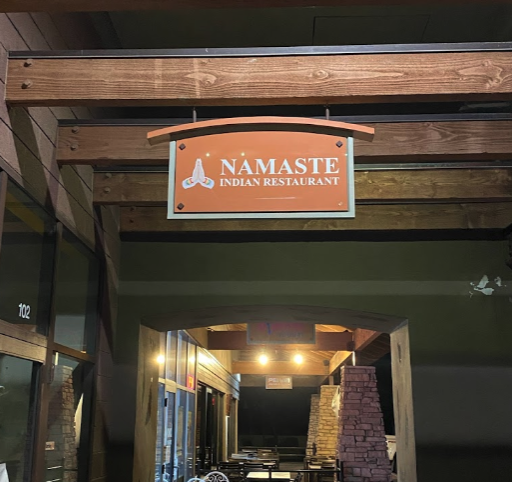 20851 N Scottsdale Rd #102
Namaste is a recent addition to the Scottsdale foodie scene. This family-owned restaurant opened up in 2021 and has stolen the hearts of locals and out-of-towners alike. The restaurant, itself, is both warm and inviting with an open concept. Namaste can get a little busy, especially on the weekends, so I highly recommend making reservations if you have a bigger group. Get a few dishes for your entire party to share, so you can go past your usual Butter Chicken and experiment with the other bold, Indian flavors offered here. The Daal Tadka or Paneer Korma are great vegetable options that will leave you feeling warm, cozy, and full. The Chicken Tikka Wrap or the Aloo Tikki Wrap are also great lunch options. And lastly, don't forget to throw in a garlic naan to your order!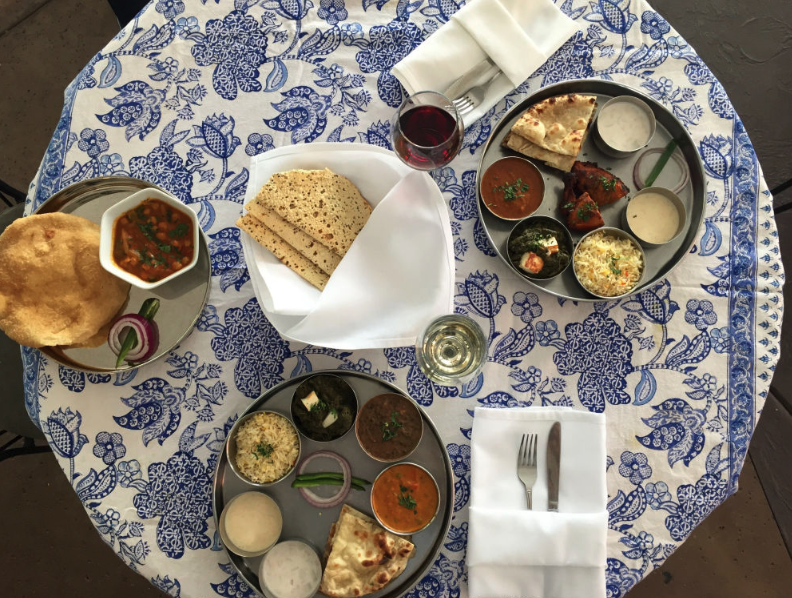 7373 E Scottsdale Mall
Jewel of the Crown was founded by Balbir and Kusam Tuli, who migrated to the United States in 1983 with their children. Kusam fell in love with Indian cooking at a young age and considers her love of cooking as precious to her heart as a "jewel", thus the naming of the restaurant. They opened their doors to the world in 1986 and have been a staple in Scottsdale ever since. If you're coming in for lunch try a Lunch Combo (Thaali), which includes both a vegetarian or chicken curry, an entree, naan, Raita, rice, and house dessert – all for only $12. Don't miss the vegetable samosas, mango chutney, or Aloo Paratha. The Aloo Paratha is a bread stuffed with mashed potatoes and spices. What more could you ask for?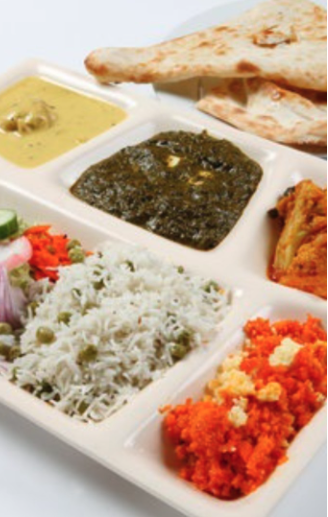 14884 N Pima Rd Suite 110
At Hello..India, head chef Mastan gives us traditional Indian dishes from various regions a contemporary twist. This is the perfect lunch-time pick for you and your vegetarian friends. Try the Veg Manchuria for an appetizer, which are fried and battered vegetable balls covered in a sour sauce. Chicken 65 is also a fun and spicy appetizer, for the meat-eaters in your group, and features deep-fried chicken tempered with curry leaves, green chilies, and has a red sauce. Navratna Koorma is a rich curry-like entree with vegetables and nuts cooked in a cashew sauce. Lastly, their crepes made from lentil and rice flour is a delicious South Indian option that has egg, Indian masala, and is served with sambar and chutney.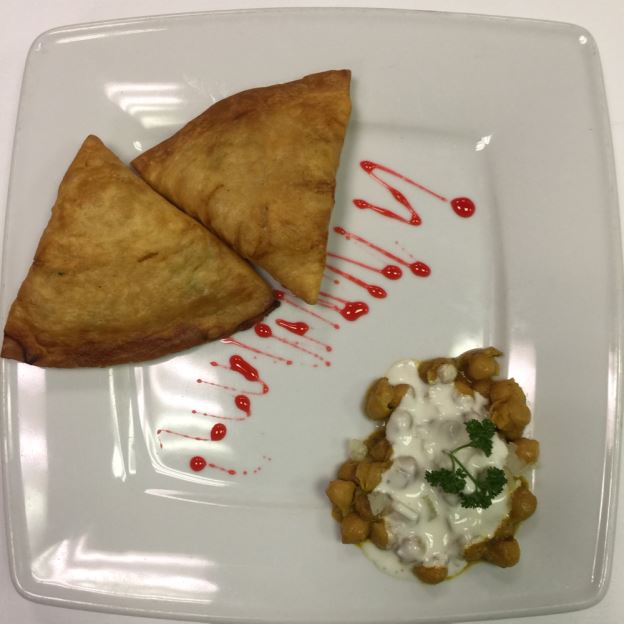 8900 E Pinnacle Peak Rd E-1
Al Hamra is a great option for take-out Indian food for a date night on the couch. This casual option offers online ordering and serves up all of your classic curries, Biryanis, and Tandoori menu items. Obviously gotta go with the samosa and the Tandoor Chicken Tikka. The Shrimp Biryani is already a great option to go with seasoned Basmati rice and the Sesame Naan. The Sesame Naan sounds basic but it is actually stuffed with spiced potatoes baked in the Tandoor. So bread and potatoes combined with some delicious spices? Yes, please!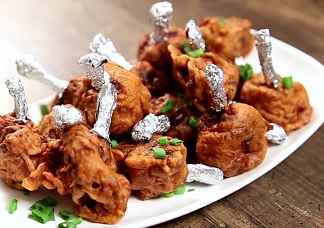 16495 N Scottsdale Rd
The Hyderab House was named after the popular Nawabi Hyderabadi Biryani and has two locations in Arizona, one in Chandler and one in Scottsdale. There are different versions of this dish, but the most traditional includes Basmati rice, rice, and marinated goat. The menu here is a bit more versatile and unique, offering both North and South Indian traditional dishes. Here you can order a Rava Dosa, an Ulavacharu Vegetable Biryani, a Puri Chole, and, of course, a Raju Garl Goat Pulav. Finish your meal off with Rasmalai, which comes from the Eastern regions of India and features, thickened cream, Paneer, sugar, and Semolina. For those of you, who like cheesecake or condensed milk, I think this is just the dessert for you.
---
Do you think the Scottsdale area has the best Indian food in all of Phoenix and its surrounding areas? Or does Mesa, Tempe, or Central Phoenix reign supreme?
---
Editor
April 11, 2023
Dining, Scottsdale