The Best Boozy Brunch in Scottsdale
Editor
December 8, 2022
Dining, Scottsdale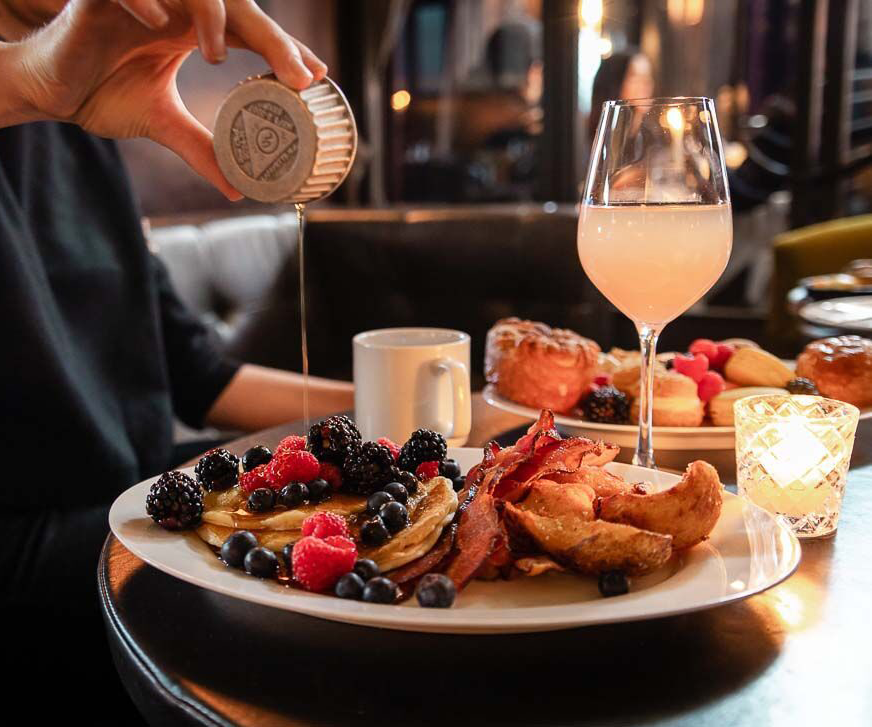 For those looking to start their "Sunday Funday" off right here in Scottsdale, I've got the "Best Boozy Brunch" for you.
While there are some pretty amazing breakfast spots throughout Old Town and North Scottsdale with mimosa or coffee flights and Brioche French Toast that deserves a special place in heaven – there are two stand-outs that I love to recommend to just about everyone I know.
My number one choice for a Boozy Brunch in Scottsdale is (drumroll please…) a TIE between Maple and Ash and Hash Kitchen!
I have also included two honorable mentions below that are definitely worth a visit, if and when you have the time!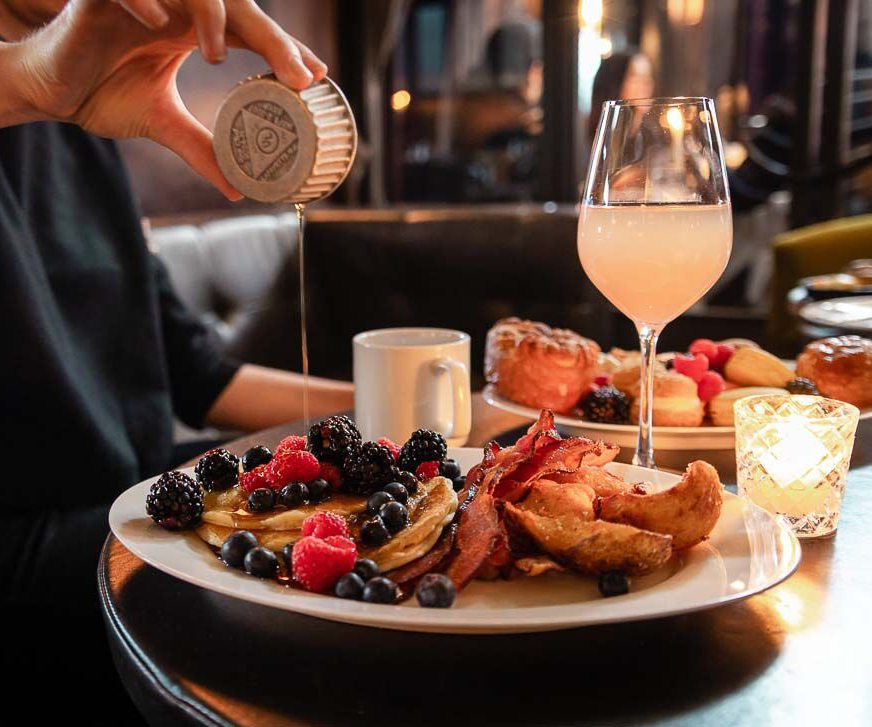 7135 E Camelback Rd #130
Whether you are looking for an all-morning date with your significant other or a bougie day-drinking experience for your bachelorette party, Maple and Ash is a must for brunch!
They only do brunch on the weekends, from 10:00 AM – 1:00 PM, so make sure you make your reservations way in advance because this place gets booked! And it's no secret as to why.
Yes, they do bottomless mimosas (at an additional $35 a person) but the champagne and assortment of juices aren't even the star of this brunch feast. And when I call it a feast I mean, A. Feast.
At $75 a person, you get a main course plus five (5) sides for the table. For your main course you can choose between the bougiest of brunch essentials, including a Lobster Soft Scramble, an Alaskan King Crab Benedict, and a Dry-Aged Breakfast Burger. The sides include seasonal scones and breakfast potatoes, the rest I'll keep as a fun surprise for you to discover yourself. But I promise every one of the "For the Table" items are absolutely delicious. You can also choose the "IDGAF Breakfast", which puts you and your friends in the chef's and staff's capable hands and is priced at $150 a person.
You will start your meal off with a charismatic waiter/waitress and a complimentary cocktail as part of your experience. The service here is excellent! The staff comes ready to chat with each patron and a strong understanding of every ingredient and resource that goes into this menu.
So yes, definitely pricey and maybe more of a "special event" experience, but the Maple and Ash brunch is well worth every penny. You will leave this brunch full and feeling fabulous!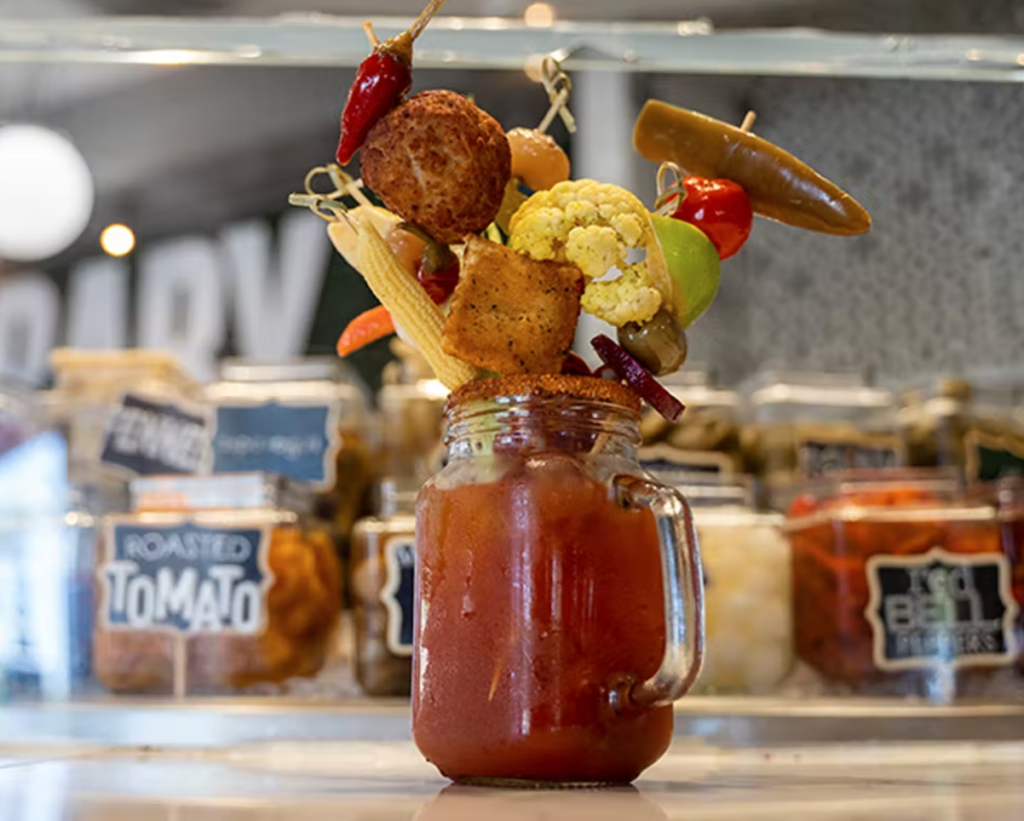 8777 N Scottsdale Rd
For a more casual, but still boozy, brunch with friends, check out Hash Kitchen! They have multiple locations throughout the Scottsdale and Phoenix area, but this North Scottsdale Rd. location is my favorite.
I recommend sitting on the patio and checking out their "Build Your Own Bloody Mary" bar, where you can literally DIY your own Bloody Mary with 50+ different toppings. But if vodka and tomato juice isn't your jam, they also offer a "Mega Glitter Bomb Mimosa". This mimosa features an entire bottle of champagne and glitter cotton candy. Need I say more?
For the designated drivers, they also feature some delicious espresso drinks as well as various flavors of Red Bull to keep your sober energy high and part of the party.
Make sure you're as hungry as you are thirsty when coming here because their portion sizes aren't for the faint-hearted. I recommend the Avocado Toast Hash Style with Texas-style, thick, Brioche toast, braised pork, fried eggs, and -the best part- super crispy, fried leeks. When I say this is an avocado toast like you've never seen before, I'm not exaggerating.
They also have Tiramisu French Toast, S'mores pancakes, and an entire section of the menu dedicated to just hashes, which you would hope for at a "HASH" Kitchen.
Honorable Mentions: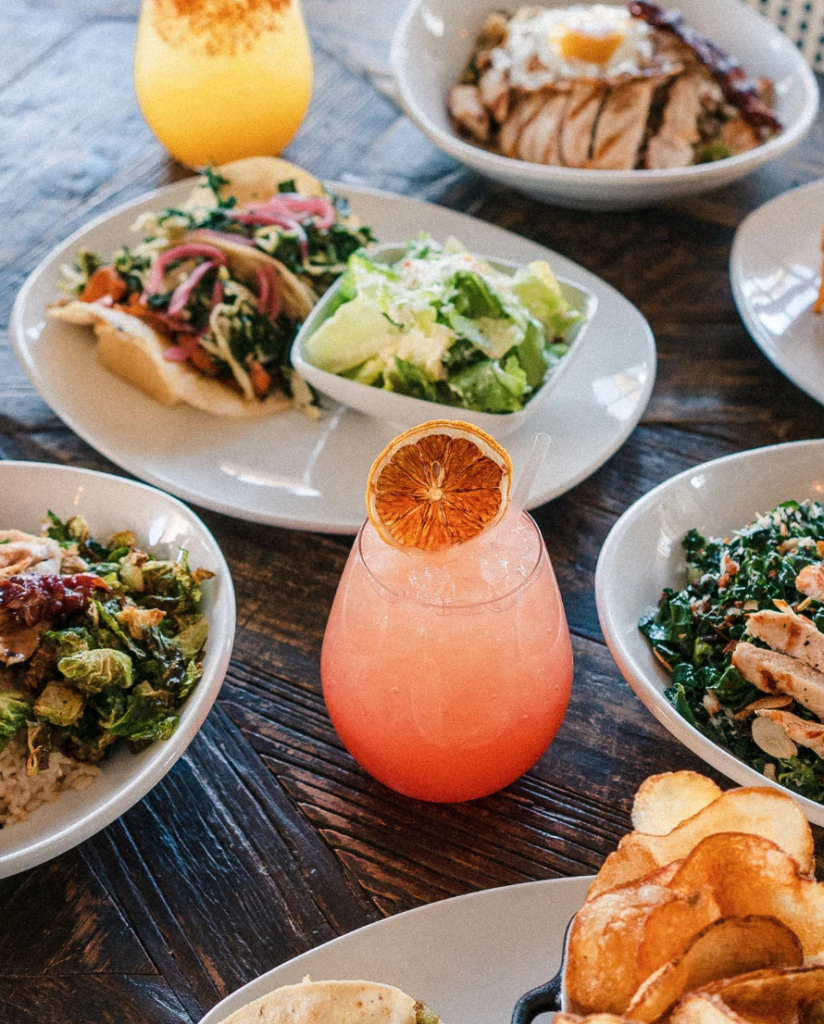 4360 N Scottsdale Rd
I love the clean, white aesthetic that the Montauk has to offer and would offer this option over others for anyone who wants to have an upscale, girly brunch without breaking the bank. They offer brunch on the weekdays, from 10:00 AM to 1:00 PM, on Fridays, from 10:00 AM to 3:00 PM, and on the weekend, from 9:00 AM to 2:30 PM.
I almost always order the Power Up Bowl when I'm here, which includes kale, a sunny-side-up egg, bacon, and spicy aioli on a bed of brown rice. The kale lets me pretend that it's healthy. You can pair this up with a single mimosa or a bottle of champagne with a great selection of juices, including guava, pineapple, and mango juice. My girlfriends also love their Montauk Frosè which has both rosè and vodka. It's perfect for a summer day.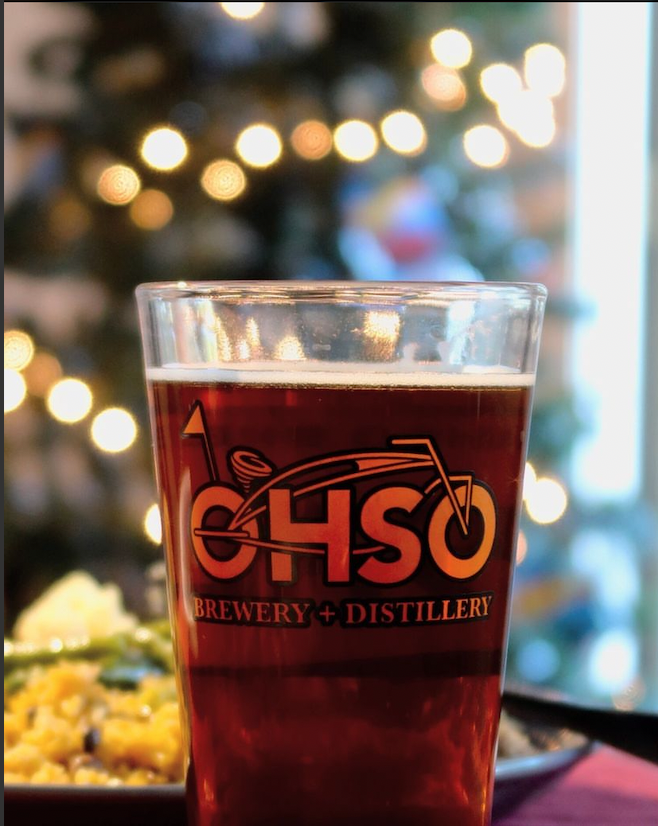 15681 N Hayden Rd #112
Check out their "Beer Brunch" on Saturdays and Sundays from 9:00 AM – 2:00 PM. Here you can order a delicious breakfast plate and it comes with your choice of a Monster Mimosa or a 10 oz beer from their brewery! Add some $5 donut holes for the table and you've got an affordable and sizeable spread.
My go-to beer here is the Boom Dynamite IPA. It is a stronger beer, but it hides its punch under a nice citrus, hazy flavor that isn't too heavy. You might not be able to stick to your 10 oz and have to order another pitcher to split with your friends. I like to keep it simple with food here and go for their Breakfast Bowl and instead of adding the Spicy Cola Pork I just add some bacon. It hits all the spots for me!
---
To sum up, you can't go wrong with most of the brunch spots you find in Scottsdale. But if you are looking for a one-of-a-kind experience that fuels your day-drinking vibes or just your afternoon nap, then these two spots are a must!
---
Editor
December 8, 2022
Dining, Scottsdale