Essential Breakfast in Scottsdale
Editor
April 15, 2023
Dining, Scottsdale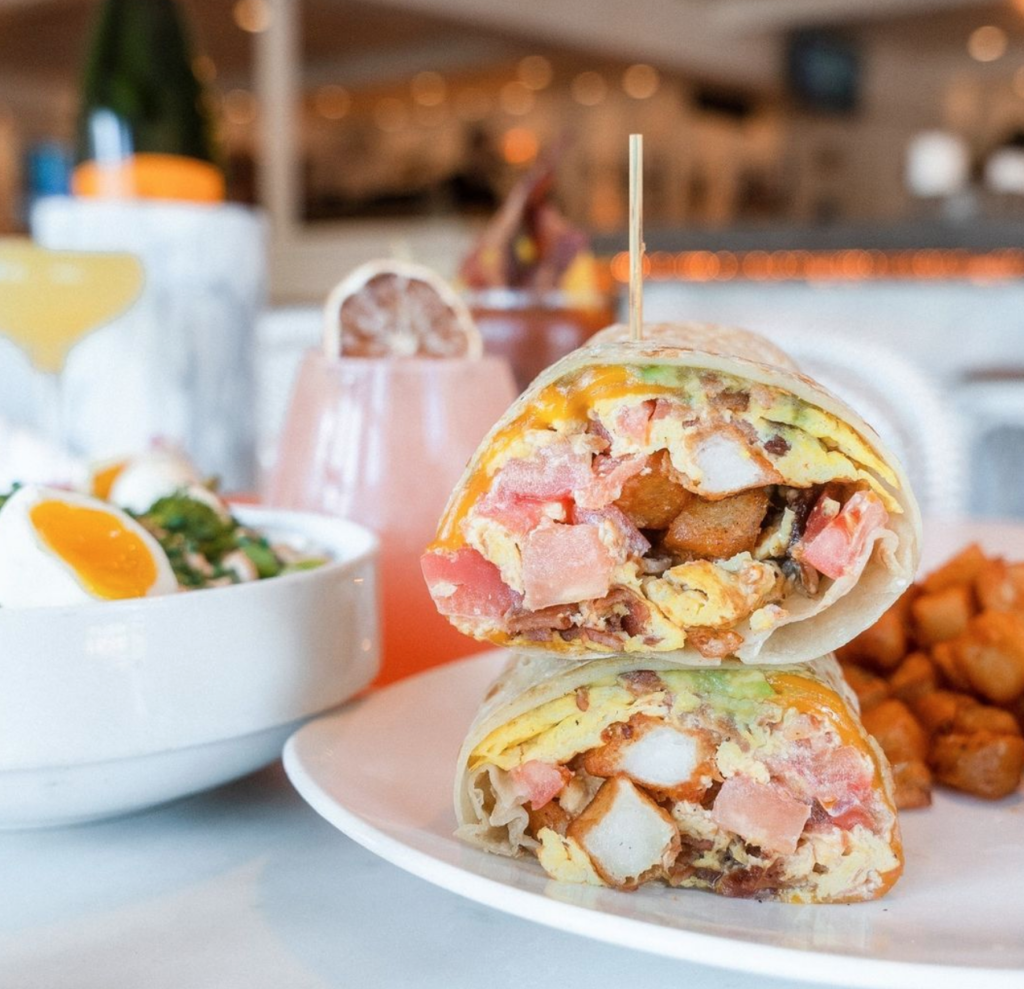 I love having breakfast out and in Scottsdale, there is no shortage of options. Whether you are looking for a more family-friendly vibe, something a bit more upscale, or a boozy breakfast to start your Sunday Funday off right – there is something in Scottsdale for every occasion.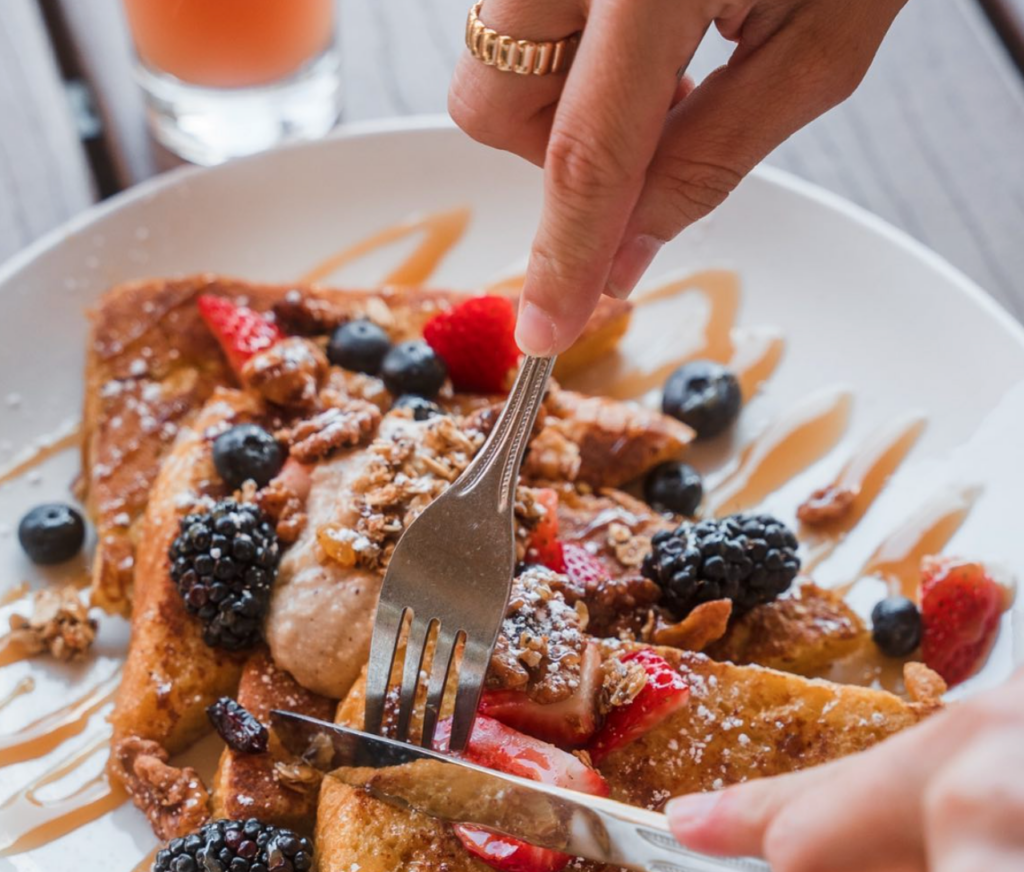 4400 N Scottsdale Rd
Here you have to try the infamous BC French Toast. In my opinion, this is the best French Toast in Scottsdale. You get two pieces of challah bread covered in fresh berries, granola, caramel, and whipped cream. Now, you're thinking that is way too much for breakfast in the morning. But just trust me. You'll love it!
For those who want something a bit more savory, try the Chicken Tinga Frittata with chipotle braised chicken, avocado slices, tortilla chips, potatoes, and "house-made hot sauce". Or go with your partner or friend and order both and split both dishes right down the middle! Best of both worlds. Pair your meal with a dirty chai latte or one of their popular breakfast cocktails. You can even do a protein shake or a juice. Friendly warning, no matter what day of the week you check out this BC location, you will likely have to wait. It's popular with locals and out-of-towners alike.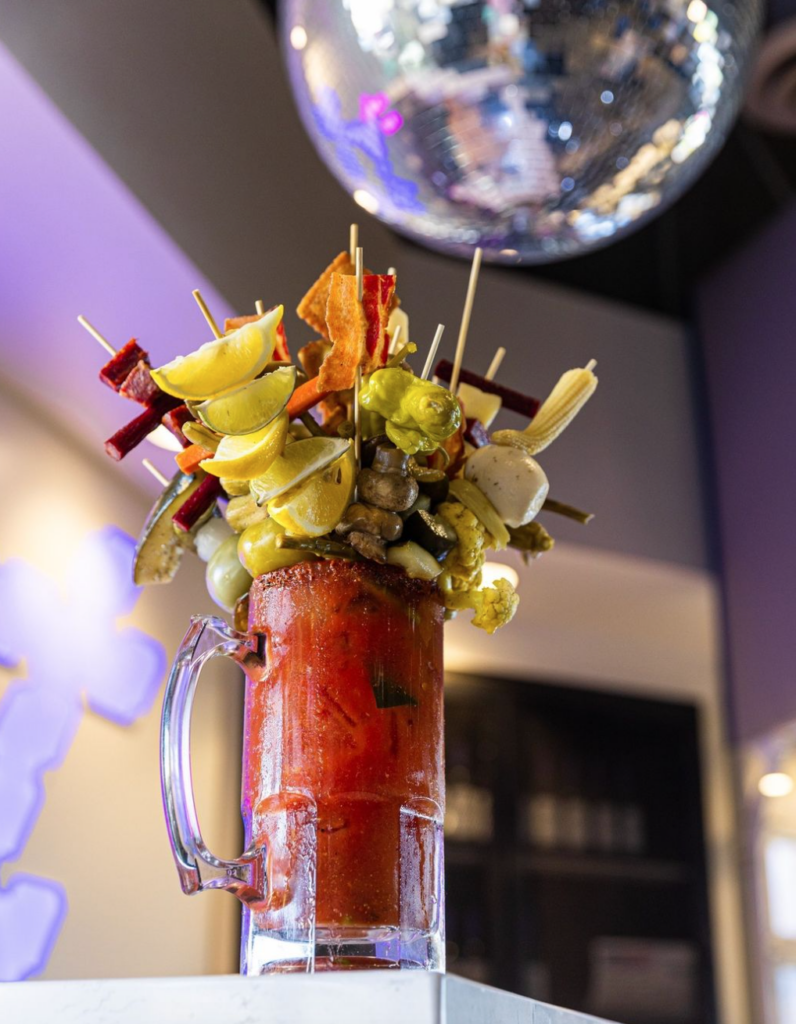 8777 N Scottsdale Rd
I recommend sitting on the patio and checking out their "Build Your Own Bloody Mary" bar, where you can literally DIY your own Bloody Mary with 50+ different toppings. But if vodka and tomato juice isn't your jam, they also offer a "Mega Glitter Bomb Mimosa". This mimosa features an entire bottle of champagne and glitter cotton candy. Need I say more? For the designated drivers, they also feature some delicious espresso drinks as well as various flavors of Red Bull to keep your sober energy high and part of the party.
For food, I recommend the Avocado Toast Hash Style with Texas-style, thick, Brioche toast, braised pork, fried eggs, and -the best part- super crispy, fried leeks. When I say this is an avocado toast like you've never seen before, I'm not exaggerating. Saturday's and Sunday's can get pretty busy so be ready to show up early, around 7:30 or 8:00 AM to get a table without waiting two hours.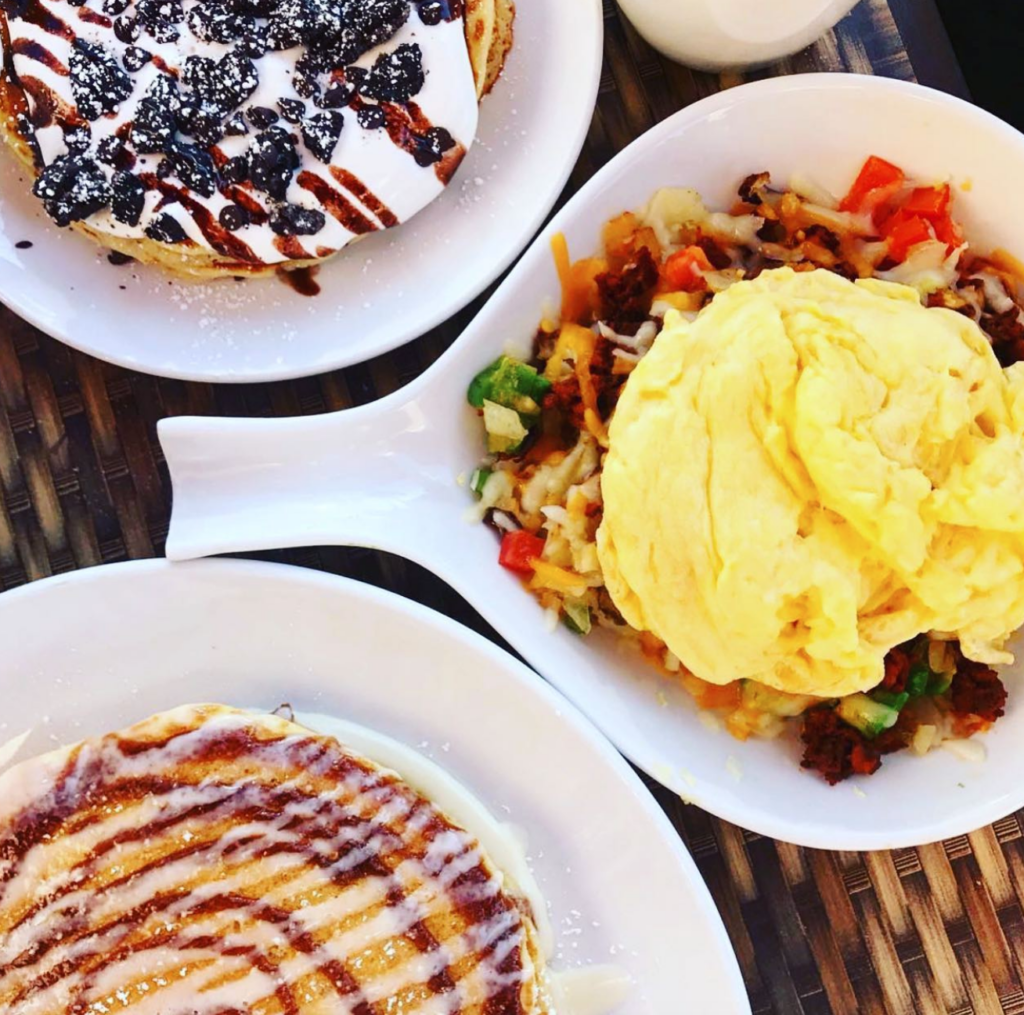 8300 N Hayden Rd F104
Be prepared to wait about 45 minutes or an hour if attempting to get into Butters on the weekends. But the amount of food and the quality of the food you get is well worth the wait. Order an egg dish in the form of an omelet, a scramble, or a skillet and a side order of pancakes. You can't go home without trying some of their specialty pancakes like their apple, cinnamon, caramel, and pecan short stack or the blueberry danish stack. The cinnamon roll pancakes are also divine. For egg dishes, the baked potato omelet is a unique choice and definitely hearty. The New Mexico skillet with chorizo, onion, green pepper, tomato, avocado, and two different kinds of cheese is also a popular choice.
They also have a full espresso bar where you can get your daily latte. They also offer smoothies and juices. No mimosas or Bloody Mary's here, sorry! It's more of a family vibe.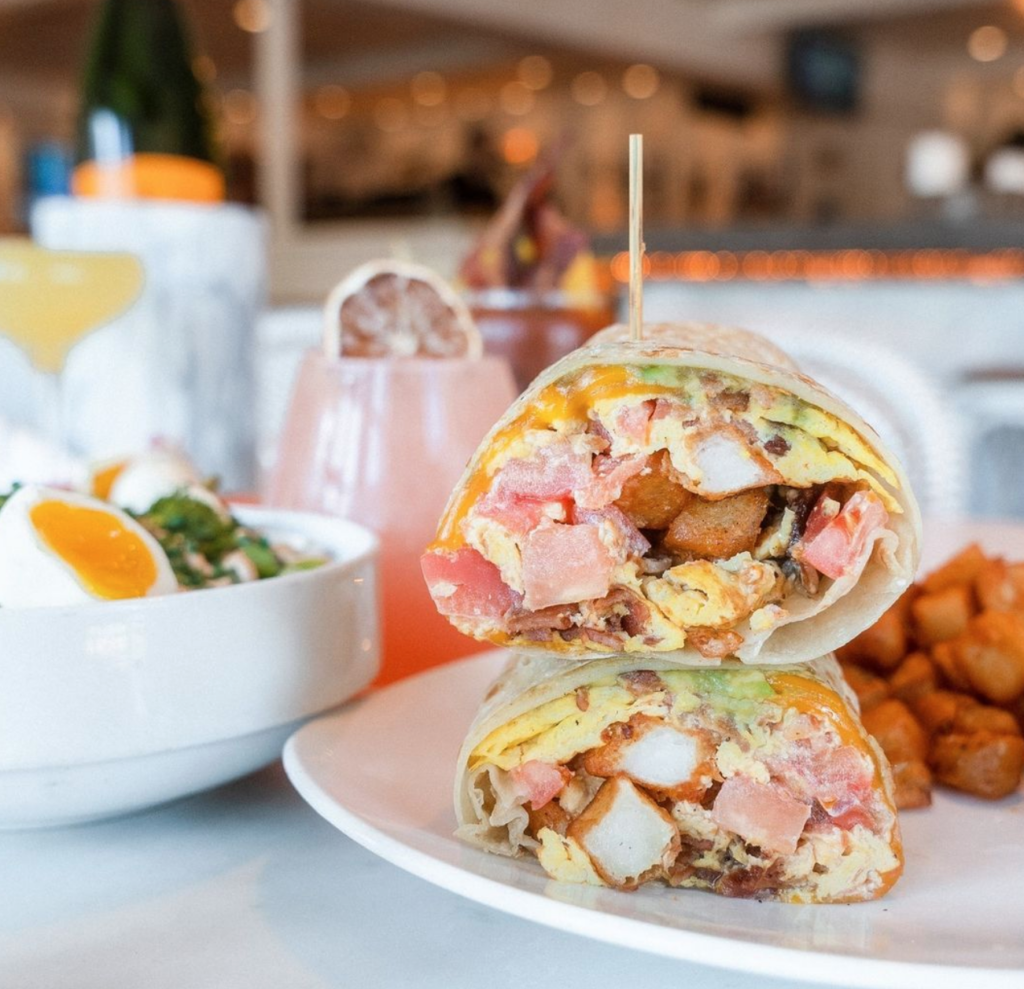 4360 N Scottsdale Rd
I love the clean, white aesthetic that the Montauk has to offer and would offer this option over others for anyone who wants to have an upscale, girly brunch without breaking the bank.
I almost always order the Power Up Bowl when I'm here, which includes kale, a sunny-side-up egg, bacon, and spicy aioli on a bed of brown rice. The kale lets me pretend that it's healthy. You can pair this up with a single mimosa or a bottle of champagne with a great selection of juices, including guava, pineapple, and mango juice. My girlfriends also love their Montauk Frosè which has both rosè and vodka. It's perfect for a summer day. This is the easiest breakfast option when it comes to getting a table, but try to get there early still if you're wanting a big table on a Saturday or Sunday.
---
Which breakfast spot is your favorite?
What is the one breakfast dish that you wouldn't mind waiting in line for?
---
Editor
April 15, 2023
Dining, Scottsdale