Best Restaurants in North Scottsdale
Editor
December 15, 2022
Dining, Scottsdale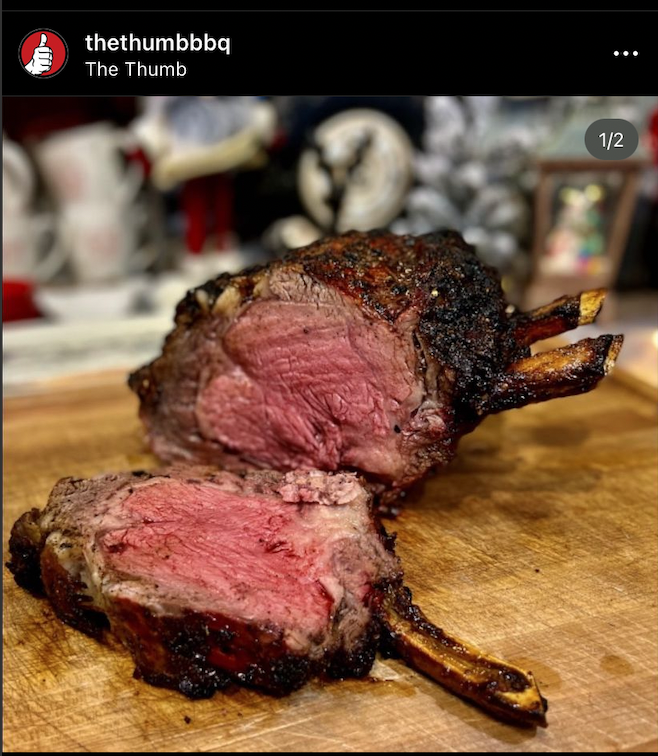 When exploring North Scottsdale you will be struck with the sheer number of high-quality eateries in the area. At first glance or looking through Google, it would appear that most of these eateries are luxurious experiences that both satiate your inner influencer and satisfy all your taste buds.
But I want to make the hunt a little quicker and easier for you with the list below. Below are my five (5) top choices for dining out in North Scottsdale. I have listed them out from the most high-end and expensive experience at the top to the most casual and chill spot at the bottom of the list. Whether you're wanting to ball out or just snag a hot, delicious meal with some friends at lunch – there is something on this list for everyone!
8852 E Pinnacle Peak Rd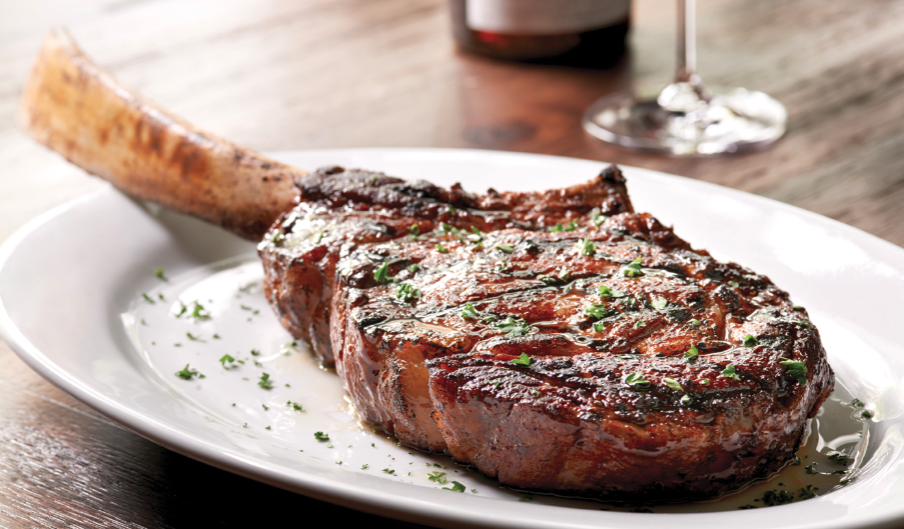 There are lots of steakhouses to choose from throughout the Phoenix and Scottsdale areas. I put Mastro's on the top of this list and my personal steakhouse list because I love a restaurant dress code, the large dining room with white table cloths and low lighting, and the food lives up to the hype. Sure you have to get a steak, but don't miss out on the Sauteed Sea Scallops appetizer or the Lobster Mashed Potatoes to go on the side.
This season you can also get a "Santa's Sotol Helper" to finish off your meal off with something sweet. This Christmas cocktail features Los Magos Sotol, chocolate cream liqueur, brown butter toffee syrup, Kahlua, espresso, and a cute snowflake on top!
15024 N Scottsdale Rd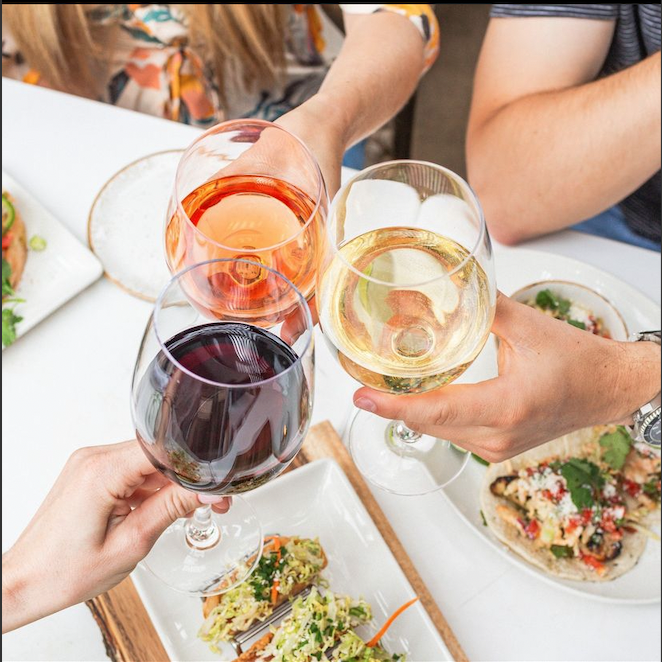 As a native Californian, The Greene House reminds me of home by mixing La Jolla aesthetics with Napa Valley flavors and details. Everything here is quaint, clean, and open as if you're in a California-style bungalow, right next to the water. Check out the Mediterranean Cauliflower or Sweet Potato Ravioli if you need a break from meat.
I also recommend the Warm Brie as a great starter to enjoy with a Malbec in the Winter or a crisp Sauvignon Blanc in the Summer. Here you can enjoy bottles from all over the world, but they do have a strong selection from California including wine from Napa Valley and the Central Coast.
10199 E Bell Rd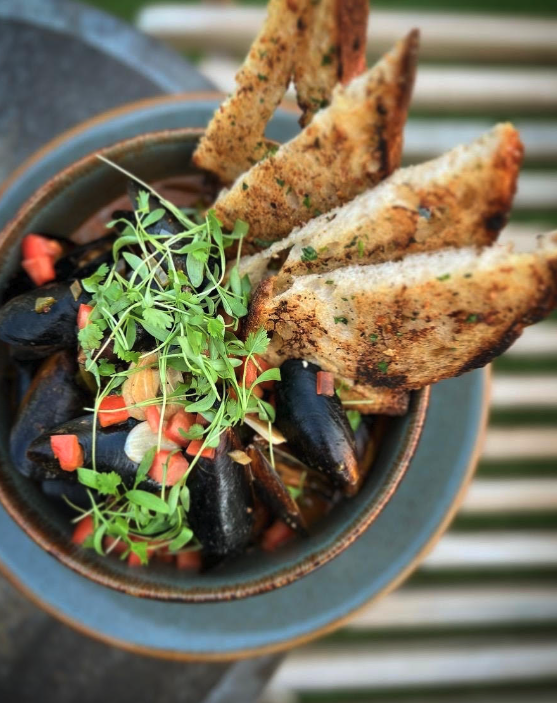 I always recommend the Vig to out-of-towners and friends looking for a good happy hour. This location has a wonderful patio area that can be enjoyed any time of the year. The "Bennet & Bubbles" is a really fun, yet refreshing, cocktail for you to enjoy. It includes vodka, hibiscus, lemon juice, rhubarb bitters, and sparkling wine.
For food, I like the mussels and the Salt Seared Tuna appetizers. I would be happy with just these, some house-made guacamole and chips, my little cocktail, and the views of McDowell Mountain.
14202 N Scottsdale Rd #167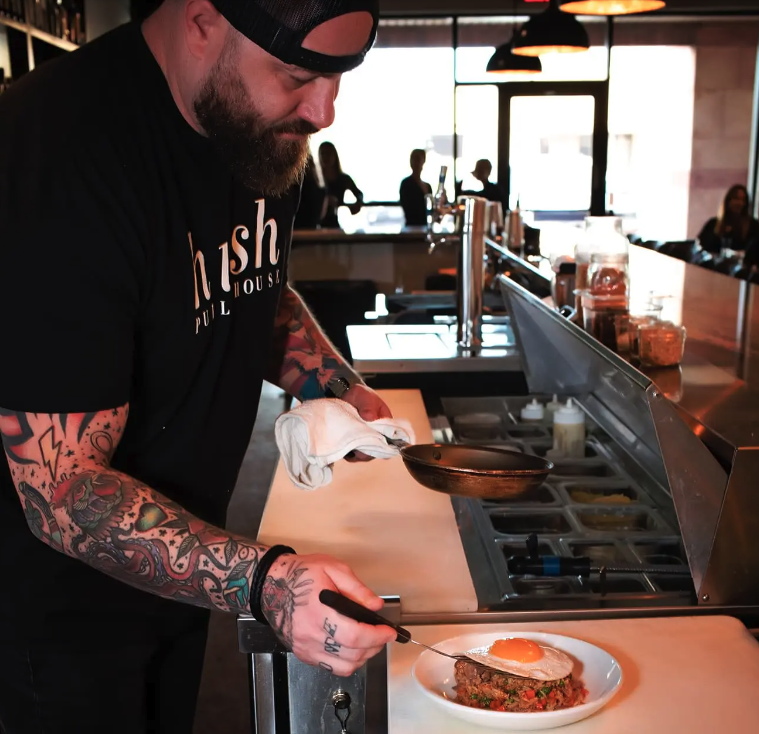 This place is pretty trendy. It also has an open kitchen so you can see the masters at work. One of these masters is Chef Dom Ruggiero, who leads the kitchen and offers an innovative menu. Here you get up-scale, pub vibes with a dinner menu perfect for selecting multiple options and sharing them with the table.
The Duck Fried Rice and Crab Hush Puppies are the local favorites and are ideally paired with one of their house cocktails, a beer, or a glass of wine. The date cake, with bourbon toffee sauce and vanilla gelato, sounds like a heavenly finish to a delicious and hearty meal. I know what I'm ordering next time.
9393 E Bell Rd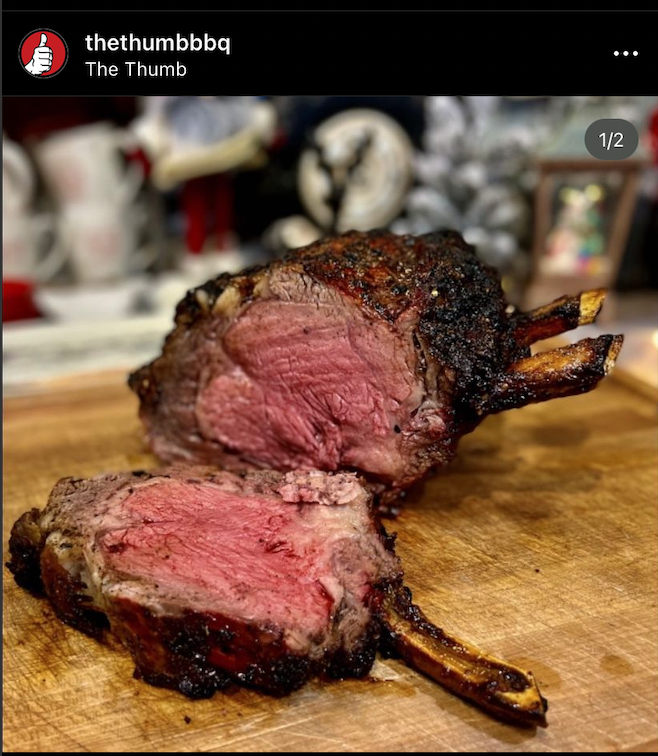 Yes, you are looking at a gas station with a BBQ joint, a coffee shop, and a gift store all in one! When you arrive at The Thumb don't be deceived by the humble exterior because here you will find some of the best smoked BBQ in the area. This place is a true hidden gem with some delicious brisket and pulled pork. Have either or both or pulled chicken in a platter, a sandwich, or as part of a breakfast plate. They also have burritos, french toast, and burgers. Make sure you grab a side of their famous BBQ beans or Tom's Tots as well.
As a cherry on top, they also have their own in-house bakery! Here you can sample some freshly baked pastries and artisan coffee while you're filling up your car or waiting on your BBQ meal. You can't go wrong at The Thumb.
---
Ready to eat? Head over to North Scottsdale and try some of my favorites and let me know what you think!
---
Editor
December 15, 2022
Dining, Scottsdale